ABCO Energy, Inc, (OTC PINK: ABCE) April 26, 2018, Tucson, Arizona, announced today that they have completed their first thin film commercial project and the first of its kind in the Tucson market. This unique project is a thin film solar installation on a church with a standing seam metal roof.  The custom made thin film panels seen below glue down to the roof between the seams and weigh only 15% of the normal panel weight.
"This unique panel system is the answer to many solar applications where weight has been a factor", says Charles O'Dowd, President of ABCO Energy, "This product will increase our opportunities for many more steel buildings that are prevalent in our area. We have always been ready to add new products and meet the challenges they present so we can reap the rewards of growth" and "this product is one of our best".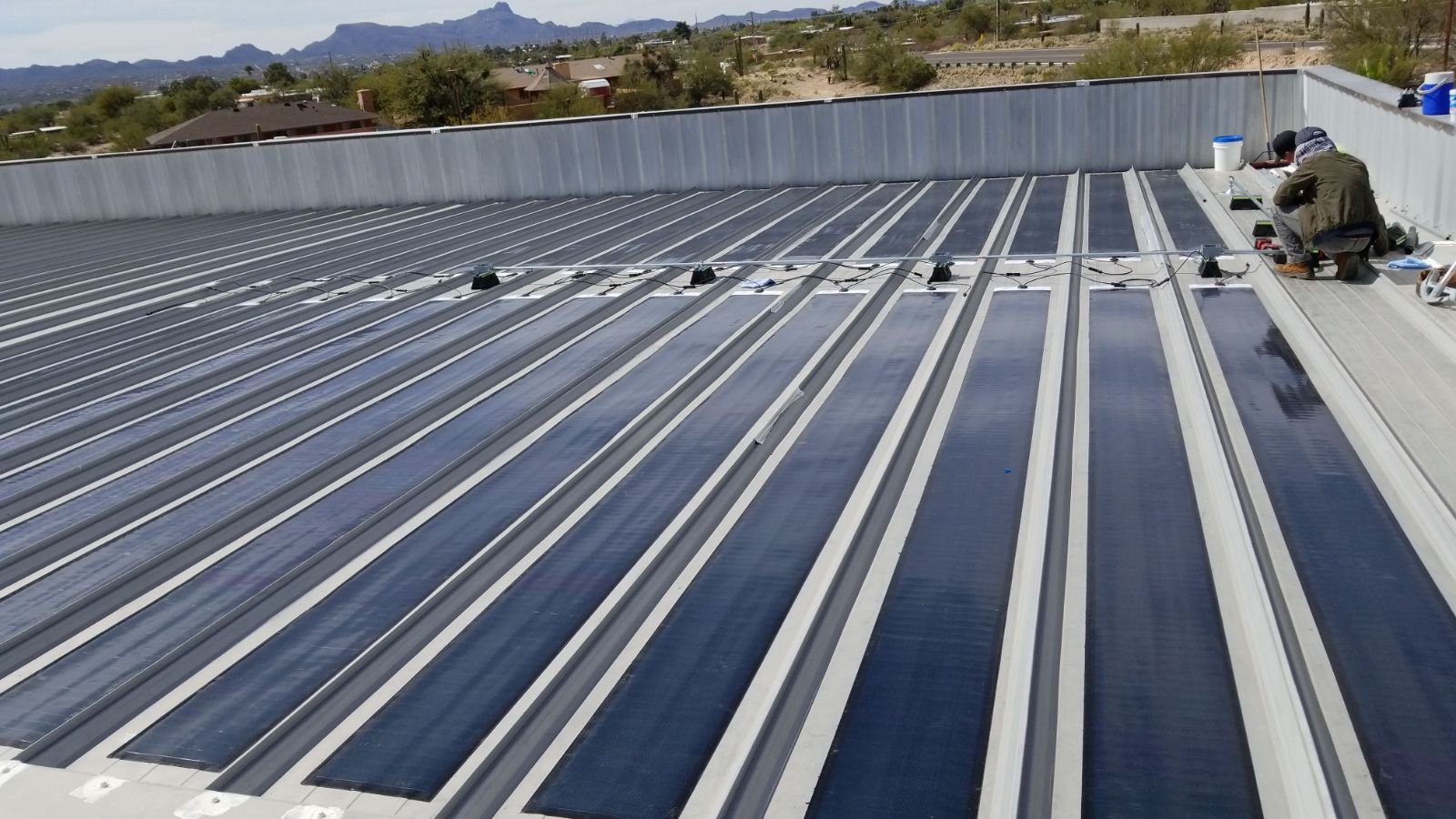 The thin film application above has no roof penetrations and provides up to 360 watts of solar power and have 17.5% electrical conversion efficiency.  These 18 foot long panels are glued in place with peel and stick material, and are warranted to last more than twenty five years.  This church project costs approximately $40,000.
Safe Harbor Statement
Note: Certain statements in this news release may contain "forward-looking" information within the meaning of Rule 175 under the Securities Act of 1933 and Rule 3b-5 under the Securities Act of 1934 and are subject to the safe harbor created by those rules. All statements, other than the statements of fact, included in this press release may include forward-looking statements that involve risks and uncertainties. There can be no assurance that such statements will be accurate and actual results and future events could differ materially from those anticipated in such statements. ABCO undertakes no obligation to update forward-looking statements to reflect subsequently occurring events or circumstances or to reflect unanticipated events or developments.
CONTACT INFORMATION:
Charles O'Dowd, President
Email: info@abcoenergy.com