ABCO Energy, Inc. Tucson, Arizona February 15, 2017. ABCO Energy, Inc. announced the completion of a series of five commercial projects commissioned by a Tucson, Arizona multiple ownership group for projects located at self-storage facilities. All of these projects are located in Tucson and Phoenix, Arizona and were announced at their starting date nearly nine months ago. Due to permitting problems, these difficult projects extended over three reporting periods. The entire system consisted of 238,080 kilowatts of DC power installed (¼ megawatt) and over 30,996 square feet of shaded parking for RV vehicles. The entire set of projects were sold for $995,866 and was reported in income over the last year.
"This project is our landmark accomplishment in our growth cycle for commercial development," stated Charles O'Dowd, President of ABCO Energy, Inc., "and it marks our latest corporate accomplishment to building our company sales in this difficult commercial arena. Commercial solar has always been difficult to both sell and develop and our company has been growing toward this goal since our founding. We believe we will see many more of these projects in the coming months and we have several large contracts that we are negotiating at this time."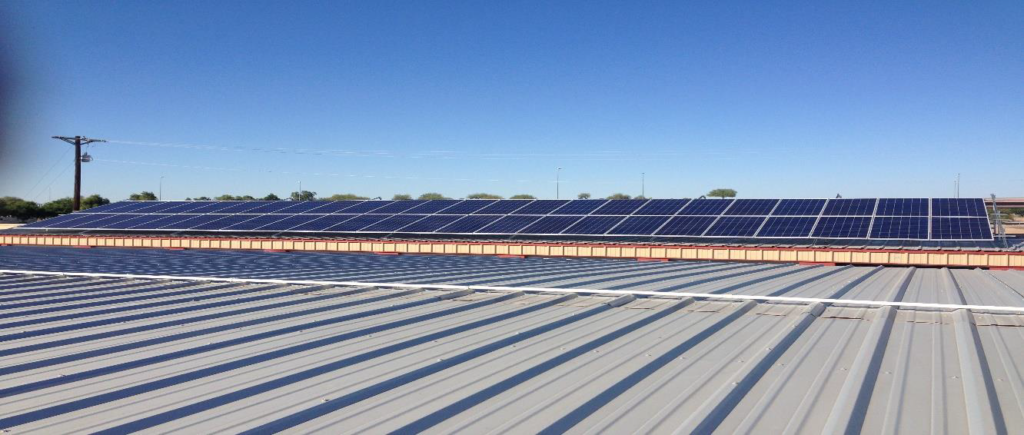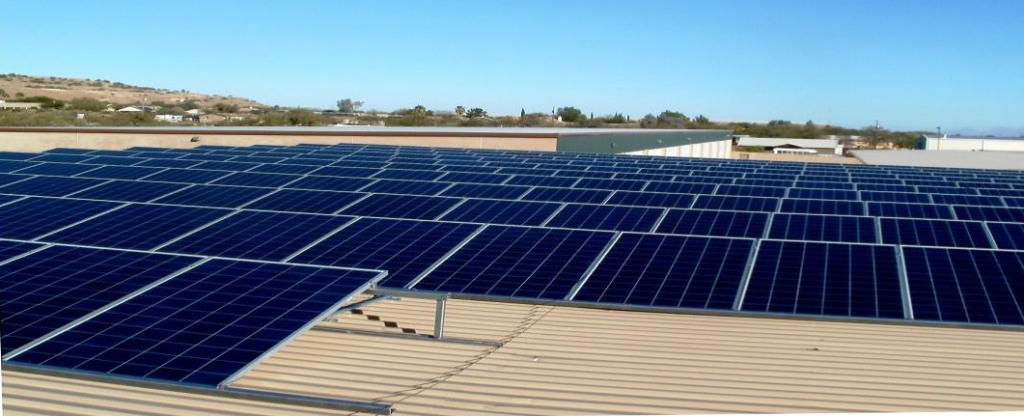 All of these solar facilities are located in different cities and producing power for the owners. They are also reducing the carbon and pollution in the world. ABCO Energy is dedicated to providing alternative energy solutions for the planet.
ABCO Energy, Inc. is an Arizona licensed contractor for sales and installation of Photovoltaic Solar Systems, Solar Street Lighting and installation of LED and energy conservation lighting systems in their markets. ABCO provides products and services to residential, commercial, government and non-profit entities in all their markets.

Safe Harbor Statement
Note: Certain statements in this news release may contain "forward-looking" information within the meaning of Rule 175 under the Securities Act of 1933 and Rule 3b-5 under the Securities Act of 1934 and are subject to the safe harbor created by those rules. All statements, other than the statements of fact, included in this press release may include forward-looking statements that involve risks and uncertainties. There can be no assurance that such statements will be accurate and actual results and future events could differ materially from those anticipated in such statements. ABCO undertakes no obligation to update forward-looking statements to reflect subsequently occurring events or circumstances or to reflect unanticipated events or developments.

INVESTOR RELATIONS CONTACT:
Benchmark Advisory Partners, LLC
Timothy Connor, President
2010 Jimmy Durante Blvd.
Carlsbad, CA 92009
Phone: 866-703-4778
admin@bmarkadvisory.com

CORPORATE CONTACT INFORMATION:
Charles O'Dowd, President
Email: info@abcoenergy.com
2100 North Wilmot, Suite 211
Tucson, Arizona 85712
Phone: 520-777-0511
Fax: 520-620-5574
www.abcosolar.com